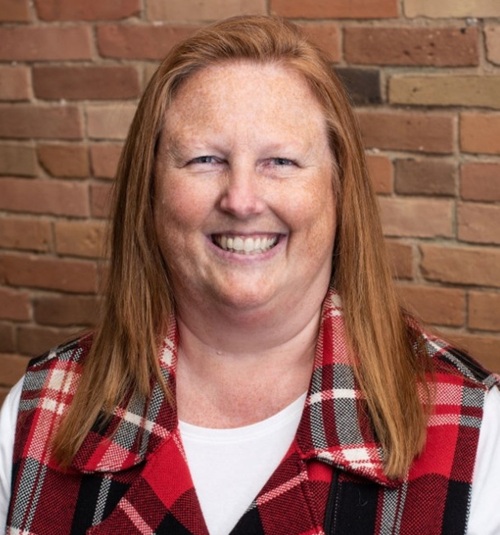 The first voice you will likely hear when calling the Wagley Group is the friendly, cheerful voice of Lené. Lené is the newest member of The Wagley Group and is our Administrative Assistant. She is excited to meet new people and share in their experience of buying or selling a home. She has many years of customer service and strong relationship-building experience which will make her an excellent addition to the team.
Lené grew up in Lenawee County up with parents who had compassionate hearts and adopted 18 children, making them one big, happy family. Lené spent her childhood in the Village of Macon but moved to Britton during her college years when her parents needed a bigger home.
Lené earned her B.A. at Spring Arbor University with a degree in Elementary Education and a minor in History. She began a teaching career at her alma mater, Washtenaw Christian Academy teaching Geography, History, Civics, and Bible Classes to middle school students, her favorite age group.
After twelve years of teaching, Lené's life path led her to Journeys International, an adventure travel company. Over the course of her 15 years there, she had some amazing experiences. From snorkeling in the Galapagos to white water rafting in Costa Rica, exploring Machu Picchu in Peru, meeting orangutans face to face in Indonesia, and participating in Guatemala's Semana Santa Festival, just to name a few. Words can not describe how these experiences impacted her and opened her heart to a beautiful and colorful world.
In her spare time Lené enjoys traveling, off-roading with her husband, finding unique restaurants, and summers in Pure Michigan!