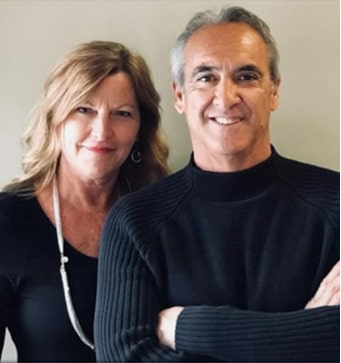 Paul and Diane are proud Lenawee County Residents after having traveled the country during Paul's days as a Professional Baseball player and coach. The two then settled back in Pure Michigan where Paul coached Baseball at Hillsdale College for 20 years. They have happily made their home in Adrian where they raised their three sons Josh, Casey and Jesse. Diane and her boys were proud of Adrian Maples and YES, Diane is one of the Plate girls. Paul and Diane have added a wonderful 'Daughter in Love' Jordan, a grandson Ezra and a granddaughter Emery to their family.
They have spent all of their summers at Round Lake in Manitou Beach and have made a lifetime of magical memories there with family and friends. Diane is quick to add, "I am a lake girl at heart." Their commitment to their faith can be seen through their active attendance and service to Bethany Assembly of God for over 30 years. If you attended Bethany Youth Group between 1992 and 2011, you will remember the Noces as two of your youth leaders.
Upon becoming empty nesters, Diane and Paul joined forces and became licensed Realtors. Since then, they have helped many buyers and sellers realize their real estate dreams. Paul and Diane shared, "We are so happy to be a part of The Wagley Group". Give the Noces a call; they would love to help you with all your real estate needs.
Thank You Diane and Paul For All Your Help Finding Our Home!!!! Ashley MacHardy