June is hot for Hot Wheels! Slide your ride (or walk, or run, or skip) to The Wagley Group at 121 North Main St in Adrian from 5:00 PM until 8:00 PM on Friday, June 3rd. Bring your children down to spin the wheel to win an variety of different prizes. Also be sure to enter them into our grand prize give-away for a chance to win their own set of wheels!
Got a cookie craving?! Local Girl Scout Troop #60341 will be on hand to pass out free lemonade and will have their cookies available for purchase!
Got a quick snack craving? The Young Marines will also be on hand with quick beef snacks available for purchase!
For other events in the Downtown Adrian area, visit the Facebook event page at Adrian First Fridays or Downtown Adrian.
Register your child 6 and under for the Hot Wheels Bike parade at the Gallery of Shops  galleryofshopsadrian.com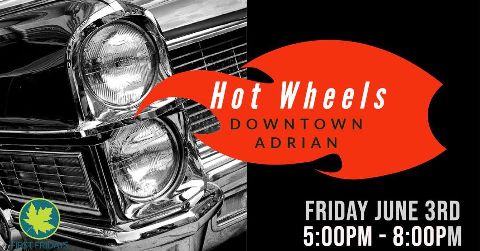 .