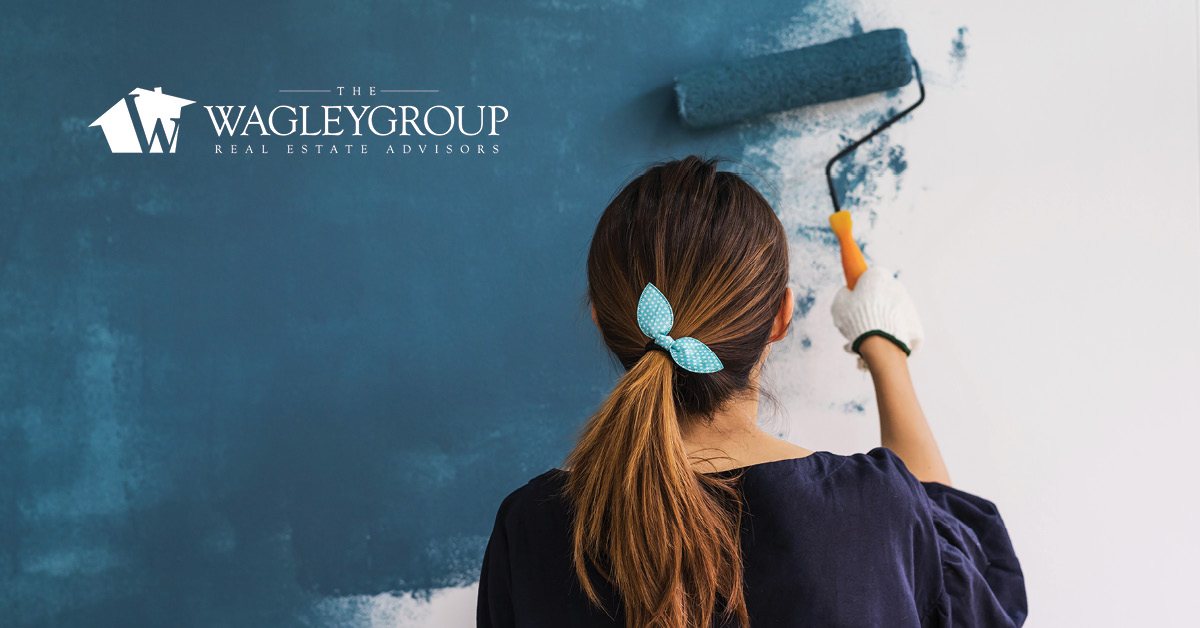 Whether you've been living in your house for two years or twenty, chances are, it could use a little TLC. Unless you've just built your dream home or recently undergone some major renovations, most homes begin to feel a little dated after a while. But the good news is that you aren't alone, and we have some handy tips and tricks to help you fall in love with your home all over again.
The first step in the process is simple. Get inspired! The best part about this is that you can do it from anywhere – on the couch watching home renovation shows, riding shotgun scrolling through apps and websites, or simply taking a stroll outside and soaking up the beauty of nature.
Here are some simple suggestions that will help bring your inspiration to life without breaking the bank:
1. Catch Feelings for Your Furniture
The great thing about furniture is that you can put it just about anywhere. Swapping the position of your couch or shifting your end table to the left side instead of the right can be a refreshing change. The room will feel new again without spending a penny!
On the other hand, it might be time to switch the furniture completely. Whether you refinish an old chair or splurge on a full living room set, a new look can go a very long way.
2. Streamline Your Stuff
One of the simplest ways to make a room feel more comfortable is to declutter and reorganize. Take inventory of everything you have in the room and ask yourself what needs to stay versus what you could live without. Getting rid of old belongings can be both empowering and difficult, but that's what friends are for! Recruit a buddy, crank up the music, and get to work!
3. Add a Little Spice
Adding a pop of color (or maybe removing a dated one) is a moderately inexpensive way to spice up a room. The fun part is that accenting can be as bold or subtle as you desire. You can do this by repainting, adding wallpaper, or even changing out your artwork!
4. Dress It Up
Often times, people want to make a room feel more spacious and less "cold" – not to be mistaken with adjusting the thermostat. This can be resolved by introducing warm colors or adding something like an area rug to a hardwood floor. Redecorating is one of the most creative ways to express yourself within your home, so don't hold back! If you're working with a budget, some DIY décor is a great way to save.
5. Light Up Your Life
Lighting can be your best friend or your worst enemy. Not enough light can seem dreary (especially in the winter) and too much lighting can be overpowering. Try moving lamps and drawing curtains throughout different times of the day to see what feels comfortable. Once you find the perfect combination of cozy and revitalizing, it's time to try something new. Maybe replace an old lampshade or paint a dated light fixture to match your new décor. Play around a bit and let there be light!
Though none of these tips will add square footage, or keep the dishes from piling up, the little things can be a reminder of what attracted you to your home in the first place. Who knows, maybe some of these ideas will help you fall head-over-heels for your home once again.
If you're looking for other tips – maybe how to best prepare your home to be put on the market, or what to look for in a new home – our Realtors are here to help. Our clients are our first priority, and we look forward to assisting you in your home-owning journey.