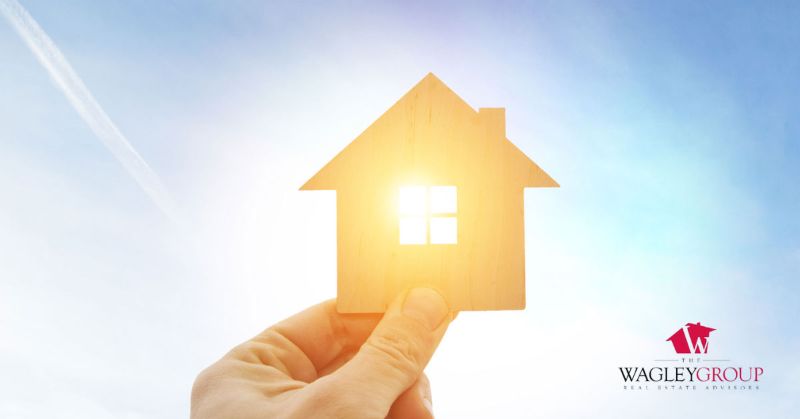 Warm Weather, Hotter Market
As the weather warms with fresh spring air, the real estate market continues to heat up. The unprecedented seller's market that the industry has seen over the last year seems to be holding strong with no foreseeable end in sight.
Most real estate agents, buyers, and sellers understand that, on a basic level, current market conditions are being caused by an ongoing low housing inventory which is resulting in rising sale prices. But, to figure out how long this trend will last, or to determine when (or if) to enter the market, savvy agents, buyers, and sellers need to take a deeper look at the factors causing the low inventory:
Lumber Supply Goes "Timber!"
Country-wide shortages of lumber are causing drastic increases in new home construction timelines and drastic decreases in the new home supply. This lumber shortage is largely due to business closures and lockdowns that occurred as a result of the COVID-19 pandemic. In addition, mills across the country overestimated the decline in housing demand that would result from the pandemic.
"There was kind of this confluence of terribly timed factors," says David Logan, director of Tax & Trade Policy Analysis at the National Association of Home Builders (NAHB).
But the shortage of lumber can't all be blamed on the lumber industry itself.
Fixin' To Fix It Up
Again, due to the COVID-19 pandemic, homeowners were forced to spend much more time at home. As a consequence, 2020 saw a surge in home remodeling projects. This was not only a result of an increased need for home offices and learning spaces, it was also homeowners wanting to make the spaces where they suddenly found themselves spending most of their time more livable.
This remodeling surge put more pressure on an already stressed lumber supply, and it created homes that homeowners want to stay in. Consequently, they are less likely to sell.
"This past year in home sales, home construction, and home remodeling has been counterintuitive to what anyone could have predicted during a pandemic," says David Pekel, CEO of the National Association of the Remodeling Industry (NARI).
But homeowners aren't staying in their homes just because they are more livable.
Mo' Money, Mo' Money
COVID-19 relief packages and unemployment benefits have made home buying a possibility for many millennials for whom it previously wasn't. David Peckel sums it up best:
"Record-low mortgage rates coupled with additional personal wealth' from COVID-19 relief packages and unemployment benefits contributed to overwhelming demand in the housing market.
All of a sudden, millennials who were having a tough time scraping up the down payment found themselves in a perfect storm in a positive sense. Now they had more cash, conventional interest rates had been at historic lows for quite some time, and now, all of a sudden, the prospect of being able to buy a house became very real-and they did."
But, as millennials enter the real estate market, 65-an-up homeowners are staying out.
And, I Am Telling You…I'm Not Leaving
Typically, as individuals move into their retirement years, they downsize their residence or move into assisted living. However, this hasn't been happening recently, and it has resulted in a shortage of three million homes nationally.
This is most likely due to a combination of factors, mainly that we are living in the most uncertain times that many of us have ever experienced. And, retirement-age individuals tend to try to reduce risks as much as possible, especially during uncertain times.
Now What??!!
There doesn't seem to be an indication that any of the factors currently affecting the real estate market are poised to change any time soon. However, if the last year has taught us anything it's that things can take an unexpected turn very quickly.
So, now more than ever, it is important to be prepared if you are going to enter the real estate market – either as a buyer or a seller. Before you decide to buy or sell, team up with a real estate professional who understands and is keeping an eye on the factors that are currently affecting the market.
Also, be sure to choose an agent who is driven by what is best for you. For instance, at The Wagley Group, our Realtors offer free, no-obligation pre-entry consultations to anyone thinking about buying or selling. The goal of these consultations is to provide the information that potential buyers or sellers need to make an informed decision about entering the market.
The bottom line is this: Don't go it alone. Work with a real estate professional who you can trust to be well informed and keep your best interests at the center of your partnership. If you do this, you can face the current (or any) market conditions with confidence.