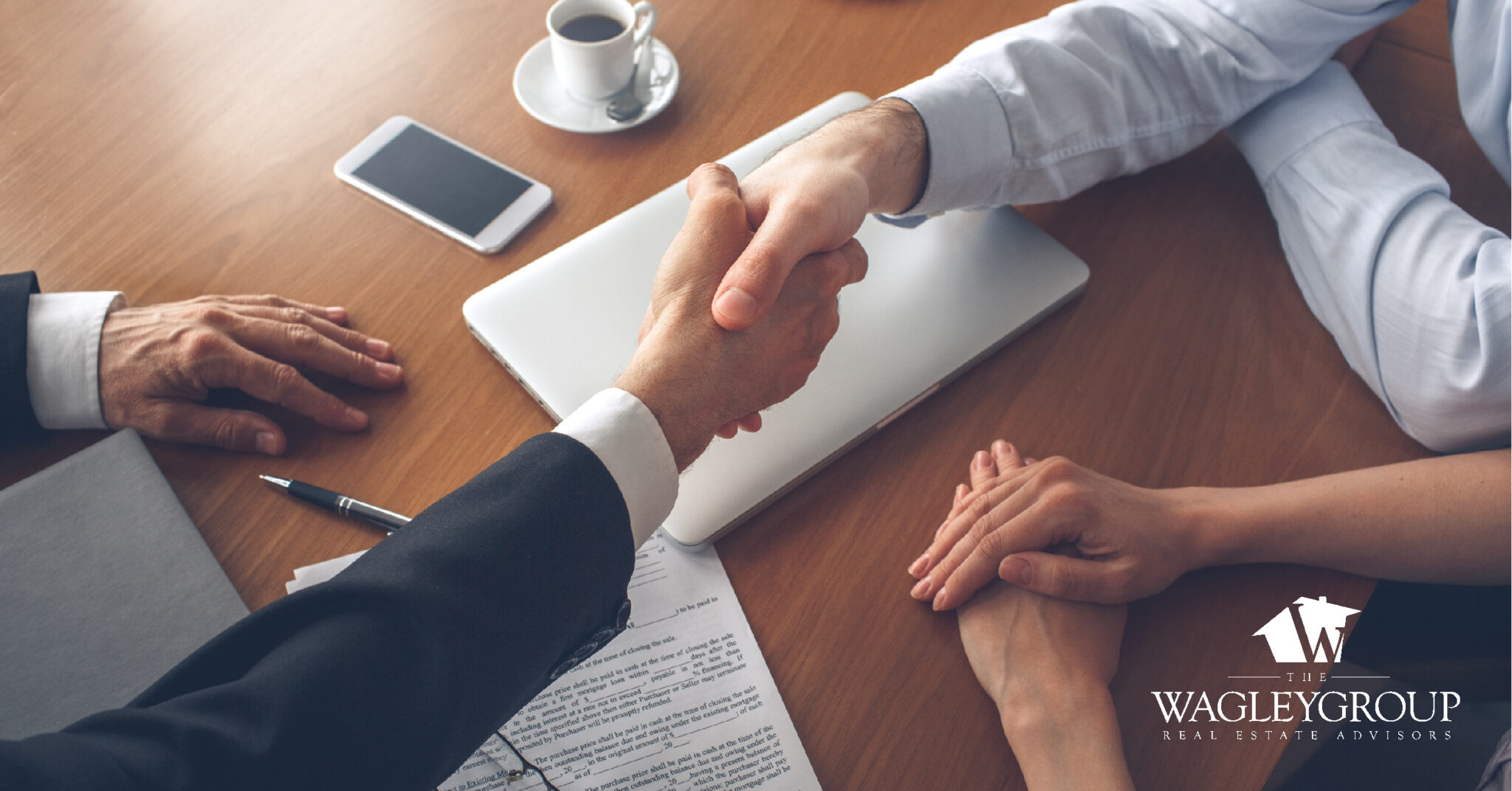 For a number of reasons, over the last year, we have seen an unprecedented seller's market in the real estate industry. Homes are selling within hours of hitting the market, and almost every property is receiving multiple offers for consideration. Needless to say, negotiations are fast and fierce.
So, how do you compete in one of the most accelerated and aggressive real estate markets in recent history?
Don't worry. The Wagley Group of Realtor Professionals has you covered. Below are some tips on writing your "best offer" in this competitive market and moving forward with confidence:
The Godfather of Real Estate
Whatever you do, don't try to write your offer on your own, even if you've sold your own home in the past or have been through the home buying process many times before. This market is unlike any in recent history. The same old tactics will not work now as you will definitely want the experts on your side moving forward.
Partner with a Realtor and Brokerage who has experience working in your target market and a Realtor that is proactive (not reactive). Choose wisely and pick someone you trust. A Realtor who is consistently scouring the market to bring you new listings first, get you into showings as early as possible, and is fighting to get your offer reviewed quickly is the one who will get your transaction over the finish line.
Be prepared to answer calls, texts, and emails from your Realtor immediately. Any communication delays could seriously hinder your deal. It is important that you share with your Realtor your preferred method of communication and any serious scheduling conflicts. They'll have to work fast in this market, and they will need you by their side when you're ready to pull the trigger.
Badda-bing! Make it Clean.
Write a clean offer. What does that mean? A clean offer contains as few contingencies as possible. Some experts are even recommending writing offers with no contingencies right now. Catering to the sellers' wants and needs are the offers that are getting the most traction right now. We know this sounds strange to most buyers. Start to think from the seller's perspective…this might be the key in getting your offer accepted.
Examples of contingencies include:
Inspection contingency
"Right to cure" any issues that may present during inspection
Appraisal contingency
Sale of your current home contingency
If you are considering removing a contingency, like an appraisal or inspection, please know that final appraisal may be below your asking price [if you have placed an appraisal guarantee in your offer] and an inspection might reveal some less than optimal conditions regarding the structure of the dwelling. Removing contingencies will ultimately depend on the specific market, price range, needs, and property you are dealing with. Again, this is where your Realtor can be most helpful. A proactive, trustworthy, and market-savvy Realtor can advise you on what contingencies will or will not be acceptable in your particular situation.
Consider the following when addressing contingencies in your deal:
Make sure your pre-approval letter is a document that is true and genuine, and submit it with your initial offer. Shop with a local mortgage lender to make the process easier
Relinquish the inspection contingency if the seller has provided recent inspection reports from reputable companies
Waive the appraisal contingency on cash offers to speed up the process
Have a solid plan in place for the sale of your home so that the offer on your new home is as attractive as possible to the seller
Times Have Changed, it's Not Like the Old Days
As we've already mentioned, writing a competitive offer now is completely different than what it was even last year. There are many tactics that are effective in the current market, which you may have been advised against using in the past. The more of these you can include, the stronger your offer will be:
Consider offering above the asking price
Put down a significant earnest money deposit
Send your pre-approval letter alongside your offer
Don't ask the seller to cover extra fees
Offer to pay some of the seller's closing costs
Be the first to view and submit your offer; or submit prior to personally viewing the property. Your Realtor may even want to show you the property over a video call if you can't make it in person.
Close fast on vacant homes
Suggest a quick closing date if the seller needs to move soon, or one-month free rent if they need additional time to vacate
Avoid asking for extras, like the washer and dryer or the swing set, unless the seller wants to avoid the hassle of moving them
Keep Your Friends Close, but Your Mortgage Lender Closer
Just like with your Realtor, you want to choose wisely when you select a mortgage lender to work with. Choose someone with experience in the market you are buying into. Also, your offer will be stronger if your lender has a track record of getting loan applications approved, and getting the loans funded quickly. Discuss the options you may want to include in your offer with your lender, to make sure they will be consistent with the loan product you are seeking.
Make sure your Realtor sends the bottom-lined purchase agreement to your lender and include any other supporting documentation they will need to start the approval process. This will streamline the process and keep things moving along quickly. Consider making a larger down payment, adding an escalation clause, or paying cash if your assets will allow.
An Offer is a Dish Best Served Cold
Make no mistake, the current real estate market is tough for buyers. So, you have to be too. Be prepared and don't take things too personally…even though buying a home is a very personal experience.
Remember, sellers and their agents don't only look at the price of competing offers. They examine all the parts of an offer, and how they work together as a whole.
Most importantly, although you may not get all the extras you normally would when buying a home, you shouldn't sacrifice your dreams.
Stay persistent and steady, and when the right property surfaces, move forward with confidence- with the right realtor and brokerage by your side, coaching and encouraging you every step of the way!