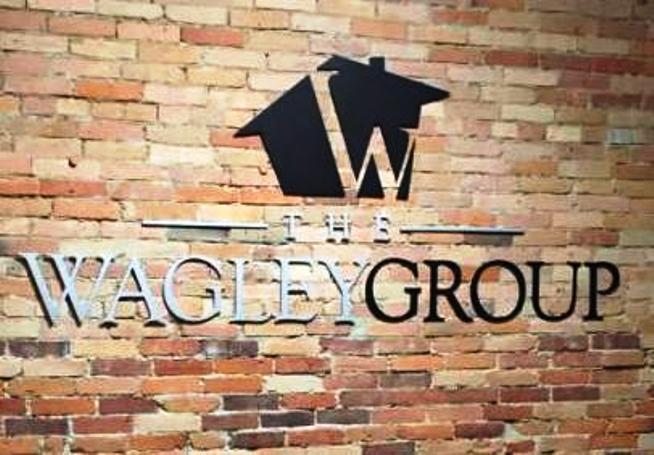 Welcome to The Wagley Group, Real Estate Advisors!
Our heart has always been intentional and purposeful in working hard to deliver an exceptional real estate experience to every client we serve. We accomplish this by putting you first.
We can help you achieve your real estate objectives by using cutting-edge technologies and innovative strategies built on old fashioned values: Hard Work, Honesty, Integrity and Trust.
Let our combined years of experience and expertise in Southeast Michigan guide you and your family in making your real estate goals become a reality. We have extensive knowledge in this market. Our agents lead with a servant's heart and we are ready to help you capture an important piece of the American Dream. We are Lenawee! Home ownership matters! We love Lenawee County and we are passionate about this area and the entire State of Michigan as well. We hope you will catch a bit of this excitment with us as you begin your journey of finding a house that you will transform into a home. We would be honored to help you navigate this process.
Take a moment to explore our website and learn more about The Wagley Group. If you're ready to get started now, give us a call at 517.265.6000 or 800.399.7711. You can also email us anytime at Admin(at)TheWagleyGroup(dotted)com, or connect with us on social media.
OUR MISSION
"Our Mission is to help facilitate the real estate goals and objectives of our Clients and Realtor Associates through our faith-based culture, commitment to team work, and a collaborative Client-first approach."
OUR VISION
"Dedicated to providing Lenawee County with the most enriching, principled and amazing real estate experience possible."
OUR FOUNDING PRINCIPLES
Every client deserves exceptional service and every transaction should be executed in full compliance with the highest professional and ethical standards of the REALTOR Code of Ethics.
Whether you are buying or selling property, The Wagley Group is fiercely dedicated to being on the leading edge of best practices and advanced strategies to ensure that our clients receive the information and advice they need to have confidence and peace-of-mind in their real estate decisions.
Many people think real estate brokers and agents are in it only for the money and to be a leader in units or properties sold. Although The Wagley Group ranks high in gross volume and families served, we don't measure our success by commissions. Our relationships with people drive the bottom line. The fruit comes with satisfied clients.
A property transaction is nearly always a life-changing event. We do not lead with profit in mind, but with heart and empathy for our clients' goals and dreams – and our steadfast intent to help them achieve their real estate objectives.
We provide equal service to all: Whether it is a $50,000 or $5,000,000 transaction, every buyer or seller deserves the same respect and exceptional service.
If you choose the Wagley Group to help you with your property needs, we treat you like family. You actually become part of our family.
The Wagley Group helps clients achieve their real estate objectives using cutting-edge technologies and innovative strategies, anchored by old-fashioned values: Hard Work, Honesty, Integrity and Trust.
OUR CORE VALUES
Competence
We excel and thrive at providing professional real estate advice and services.
Supporting Commitments:
As individuals and a group, we are committed to constant improvement through:
formal training programs.
self-directed learning.
building on know-how that can only come through the experience of serving real estate clients daily.
Trust
We are deeply committed to continually earning the trust our clients and communities have come to expect.
Supporting Commitments:
We believe that trust, once earned, becomes something you are – under all circumstances.
Efficiency
Our market knowledge, hard work, speed, and accuracy are critical to our clients' success.
Supporting Commitments:
We use our experience, personal connections and technology to stay on top of current market values.
We use the latest marketing tools and innovative strategies to help our clients buy and sell properties at best prices.
We combine the newest methods with old-fashioned principles that include honesty, fair dealing, and respect for the dignity of all people.
Hard Work
Individually and as a group, we feel honored and blessed when someone trusts us with their real estate needs.
Supporting Commitments:
We offer customized and personalized service to each client and work as hard as it takes to deliver an exceptional real estate experience.
Satisfying Clients
We measure our success by the positive impact we have on clients' quality of life and their happiness and satisfaction with our professional services and personal care.
Communication
We will respect each client's preferences regarding the method and timing for receiving general information.
Supporting Commitments:
At critical points in every transaction, speed of communications can make all the difference. We will be quick to get in touch.
We are accessible. Clients will always have a way to reach members of The Wagley Group.
We Support Our Agents
We want our agents and staff to be satisfied, fulfilled and growing spiritually.
Supporting Commitments:
Our company's culture helps all agents grow as persons and grow deeper in their faith.
We want to see all our agents and staff improving their quality of life.
We strive to find people with servant-hearts to join our team.
We Support Our Communities
TWG believes in "community." We are engaged in many causes and events that highlight what is best about Lenawee County. We proudly support and have supported the following organizations:
Sponsor Adrian Dog Days of Summer Downtown Adrian Event
Adrian First Fridays Regular Participant
Boys and Girls Club
Adrian Symphony
Croswell Opera House
Adrian College & Creativity Award
Adrian Area Chamber of Commerce
Lenawee Community Chorus
Adrian High School & The Adrian Schools Education Foundation
Lenawee Christian Ministries and Lenawee Christian School
Lakes Preservation League
Hospice of Lenawee
Local Faith Communities
YMCA of Lenawee County
ProMedica Health Systems
Jasmynn's Voice
The Froggie Foundation
Lenawee Humane Society
Missionaries and YWAM
Lenawee Community Foundation
Share the Warmth Homeless Shelter
Neighbors of Hope
Housing Help of Lenawee
Lenawee Council for the Visual Arts
Lenawee Cares
The Wagley Group is dedicated in giving back to Lenawee County. We continually remain humble and grateful for citizens who allow us to help them.