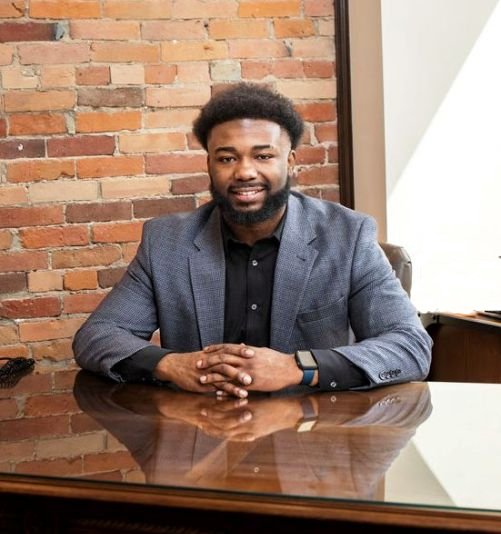 The Wagley Group is proud to introduce Tyrese Belcher.. Tyrese joined us in 2022. He was born and raised in South Bend, Indiana. He came to Adrian to attend Siena Heights University on a football scholarship. He has obtained a bachelor's degree in business which was a good start for his real estate career.
When Tyrese started learning about investing and the many different aspects of investing, that lead him in the direction of real estate.
He has also taken part in many community volunteer projects through the University. That peeked his interest in helping others. He saw real estate as a good way to help many people, so he became a licensed agent.
Tyrese is looking forward to helping many in our community as he continues his real estate career. He is excited to not only be able to assist his peers, but any residents in the area to meet their needs for acquiring property whether it be for personal use or investment related purposes.
Tyrese enjoys building relationships with his clients and reciprocating trust to all in need of assistance. He would love to help minimize your stress from issues that come with buying or selling a property. Give him a call and see how easy a real estate transaction can be!
Being a first time home buyer from out of state moving to the state of Michigan sounded so stressful, because every house we looked at was off the market within days. When I thought about all the things we were going to have to do including finding a realtor after 2 bad experiences. I started to worry, but never the less, we were refered to Tyrese Belcher, and he made everything smooth. He even referred us a lender. I was able to call Tyrese at 10 am that morning with 3 houses I saw online and he was ready to go that same day. He made everything very simple and he took his time to make sure he found a house that suits my whole family including my elderly mom. Tyrese found exactly what I was looking for. He's a wonderful listener, and a very patient yet understanding man. This is very hard to find with a lot of realtors. Joe the broker was awesome, we enjoyed our time all the way up to closing day. Which was less than a month, and it was truly an amazing experience. I would do this all over again. Thanks again Tyrese. Mr & Mrs A Laratta

Our Agent Tyrese Belcher was a pleasure to work with. He was diligent, responsive and always willing to go the extra mile to help us find the right home. We would highly recommend him for his professionalism. - Alyssa Marshall