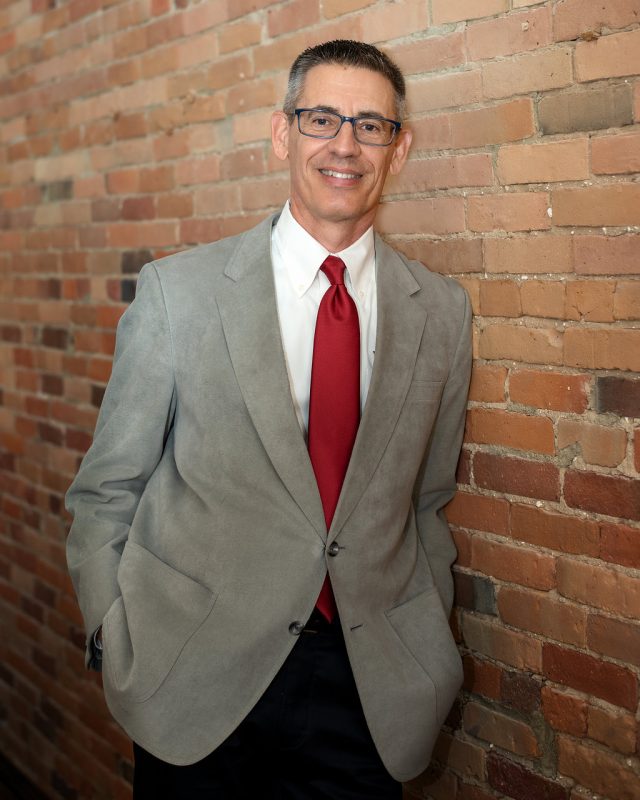 Since 1995 when he earned his real estate license, Joe has been helping people make themselves at home in Lenawee County and the surrounding communities. Joe has assisted hundreds of loyal residential and commercial clients in buying and selling properties. In doing so, he has earned their trust, enthusiastic recommendations and has graciously accepted their future referrals.
Joe went on to earn his Broker's License in 1998 and established The Wagley Group in 2007. His core belief is that every client deserves exceptional service and every transaction should be executed in full compliance with the highest professional standards. All agents at The Wagley Group are Realtors® and therefore bound by the strict standards of the Realtor® Code of Ethics.
Whether his clients are buying or selling property, Joe is fiercely dedicated to being on the leading edge of best practices and advanced strategies in the real estate industry. This ensures that his clients receive the information and advice they need so they can have confidence and peace of mind in knowing their real estate decisions are indeed the right ones for them. He acknowledges that every real estate transaction is important and often times a life transforming event.
Anyone who knows Joe recognizes he has the heart and soul of a true servant leader. As a former Adrian City Mayor and Commissioner, Joe's passion and love for the greater Adrian area has always been vibrant and strong. A lifelong resident of Adrian, Joe is excited for the future of his hometown, Lenawee County and the entire State of Michigan.
When he is not in the office, working with clients or networking to promote economic development, Joe loves trying to stay in shape, connecting with family and friends, traveling, reading, enjoying the great outdoors and going deeper in his faith.
He is a huge proponent and believer in "Pure Michigan"…that would be the state and the University! It is "amaizing" that he would be wearing red, gray, white and black in this photo but those colors are The Wagley Group brand. He asks kindly that you do not forward this photo to anyone associated with U of M!
Joe sincerely asks that you give The Wagley Group a try. He is confident you will be glad you did!
The Wagley Team met all my expectations with high quality, personable and professional services. My home was priced higher than I anticipated and I received multiple offers within the first month, despite listing it during the holidays. It was a good experience and I highly recommend Joe and the Team. Chris Eder

I very much appreciate Joe Wagley and staff for the guidance and professionalism in the sale of our deceased family member's home. Without their help, the process would have been much more difficult and indeed their advice helped to reach a sale price higher than what was originally appraised. When the need arises, I certainly would recommend the Wagley Group for any real estate sale transfers. Dr. Michael and Nancy Herr, Mary Herr

Joe was great to work with on the sale of some property we had. He kept us informed on all of the steps along the way. He is honest and very trustworthy. Cathie Lewis Cathie Lewis

We contacted Joe in the fall to let him know what we were looking for in a new home and that we wanted to take things slow. While we were not quite ready to take the plunge--we didn't want to miss out on the right opportunity. Joe followed our lead by allowing us to set the pace in our search for the right time and place. When we were in the best position to move forward and the right place came along, Joe was right there to help us get the winning bid at the right price. He helped us navigate the entire process during a very busy market, and we are extremely grateful for his expertise and patience! Vicki Schmucker

I was so fortunate to find a home that was represented by The Wagley Group. Joe and his team are professional, knowledgeable, thorough, and the heart of this company is to find the house that will be the perfect home for your family. The Staff was so kind and thoughtful and as excited as I was to finally find a home. Thanks Joe, Becky and Kary. I would work with you again and will recommend you to my friends. Mary Skelton

Joe and his team were great to work with, made the process simple for us and was truly a professional. Highly recommend his services if you are in need. Ben Chambers

The team at the Wagley Group were great & helped make selling my parents' home pretty painless given we were selling the house remotely and during the pandemic. Joe & the team kept in touch regularly during the process & the house sold relatively quickly. I would highly recommend having them as your real estate team. Shirley Myers

Joe Wagley and the Wagley Group were very professional and we were very comfortable with their knowledge of the Real Estate business. They answered all of our questions and kept us up to date on the whole home buying process. If your looking for an agent whom you can trust. We definitely recommend the Wagley Group. David Shankle

I have known Joe a long time he is the real deal. Great to work with. They treat you like family. Brian Lewis

Joe Wagley is amazing to work with. He is Certainly a man of faith and integrity. He handled everything with professionalism and ease. I will be listing my home with him shortly. Thank you Joe! Janet Goulart

Joe is a good man! He knows his market, respects his clients and is willing to do what he can to help in any situation. He listed my parents home on May 12 and it closed on June 25. It was a long distance closing and he, Becky, and Abby kept me informed as the process progressed. I believe he and his team truly care about the client. I highly recommend The Wagley Group and greatly appreciate all that they did to help during a difficult time! Michelle Long

The sale of my house went off quickly and without any issues, The advice from Joe was very helpful and he was willing to accommodate my timeline as well as the buyers. I would highly recommend the Wagley Group. Donald Norton