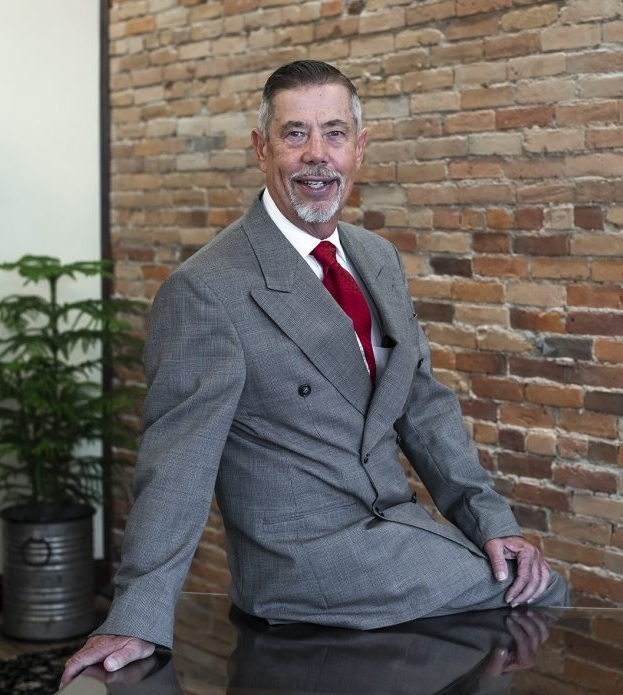 A resident of Lenawee County for over 50 years, Gene Merillat is a loving family man and devoted church member, who is passionate about helping people improve all aspects of their lives. After a successful career as a CPA/CMA, Gene became interested in real estate when he saw first-hand the challenges his family faced selling his parent's home. At the encouragement of Joe Wagley, he decided to become a Realtor to assist clients as they navigate what for many is a complex web of legal documents, financial concerns and obscure fees. Gene is in the real estate business to make sure that no one has to go through the challenges he faced selling his parent's home.
Whether you are moving for a new job, expanding your family, or grieving the loss of a loved one and struggling to figure out what to do with your estate, Gene wants to be there to help you and your family achieve your real estate goals. As a local resident who has lived in Lenawee County his entire life, he is not only intimately familiar with the local real estate, but passionate about giving back to the community that has done so much for him.
A loving father to a daughter and two sons, and active member at his church, Gene's love for the outdoors is only surpassed by his desire to support his community. Gene is quick to respond to calls, decisive in important decisions, knowledgeable and more importantly, connected with a wide network of contractors, home inspectors, brokers and banks to help you and your family make timely, stress-free decisions that allow you more time to focus on what matters – finding a home that meets your unique needs and within your budget.
For those needing to sell, Gene is equally perceptive. His knowledge of the housing market and ability to accurately evaluate a house help him to quickly get your home ready and on the market, at the right time, to secure the best price at minimal cost and stress to you. Gene and his family have been in your shoes, he knows how overwhelming selling a home can be, and his goal in life is to remove that burden from your shoulders. His joy and passion is to serve, why else would he give up endless days of fishing, hunting and his newest hobby, Cowboy Action Shooting?
So whether you need to buy, sell, or just want to explore what is out there, you will find Gene to be kind, compassionate, and effective. Give Gene a call and start packing today!
Our Agent, Gene Merillat, responded immediately when we made the decision to sell. His professionalism as well as an innate sense of compassion and understanding was so important when leaving a home of many years. His sensitivity was much appreciated. All documents were explained and questions answered...and we had many! His knowledge of homes, structures and contacts helped guide us effortlessly through the process. I would recommend Gene, and the Wagley Group without hesitation and will use them again for any real estate needs! Bravo team! Joy Garrow

Gene was wonderful to work with - very professional, friendly, and willing to answer any questions. He kept us up-to-date on all details as much as possible. He put up with our lengthy closing process and maintained a friendly attitude throughout. Thanks Gene! Samantha Pruitt

I found the agent, Gene Merillat and the broker, Joe Wagley to be men of integrity that I could count on to manage this transaction. Gene was tireless in showing our property and always on-time in his services. I would highly recommend their real estate services. Mine was a particular challenging location to sell in and they doggedly kept at it to get it done. Thanks everyone! Keith Pennington

Working with Gene Merillat was a wonderful experience! He helped us prepare to sell our former home giving advice on what needed to be done and even helped us find a contractor to make a fix when we weren't having any luck. Gene was quick to find properties that were possibilities for our family. He went out of his way to show us homes when we were available. He was professional in his advice about homes we considered. He answered all of our questions, calls, texts, and emails in a timely manner and kept us in the loop in the process of selling and buying. Gene went above and beyond to help us find our dream home! I would highly recommend Gene Merillat and The Wagley Group! Sharon Ketola

Gene Merillat responded immediately when we made the decision to sell. His professionalism as well as an innate sense of compassion and understanding was so important when leaving a home of many years. His sensitivity was much appreciated. All documents were explained and questions answered...and we had many! His knowledge of homes, structures and contacts helped guide us effortlessly through the process. I would recommend Gene and the Wagley Group without hesitation and will use them again for any real estate needs! Bravo team!! Joy Garrow

Gene Merillat was wonderful. He was very helpful, attentive and thorough. We felt like he really listened to us and was very patient with us, especially as first time homebuyers.. Sherry Stone